Layer Whale is a plugin for Glyphs that takes what you love about the Glyphs workflow, streamlines it and removes clutter.
Stop creating endless layer copies with every change you make because Layer Whale remembers everything- and with the power of checkpoints, you can retrace your steps AND explore additional creative choices in your design without worrying about ruining your progress.
The Timeline Palette
The interface starts with a simple palette that exposes a few simple but powerful features:

Record button: record everything that happens to a layer. By default it is in time-lapse resolution. You can also enable high resolution in preferences which will also record the temporary/preview movements of nodes before they've settled into place.
Playback button: launches the player which will begin to play everything that's been recorded. It's like watching your own ghost design!
Checkpoint button (⎇⌘X ): this will create a checkpoint that's easily identifiable in the player's progress bar. Use this for layer versioning instead of cluttering your layers palette with so many copies! (You don't need to enable recording for checkpoints to work)
Revert button (⎇⌘Z): this will reset both the layer and timeline's states to the last checkpoint. Useful for when you wish to explore creative design choices without ruining your progress.
Date label: tells you when the layer was last edited. Neat!
The Player
The player itself is an extremely useful tool. Some of the things you can do: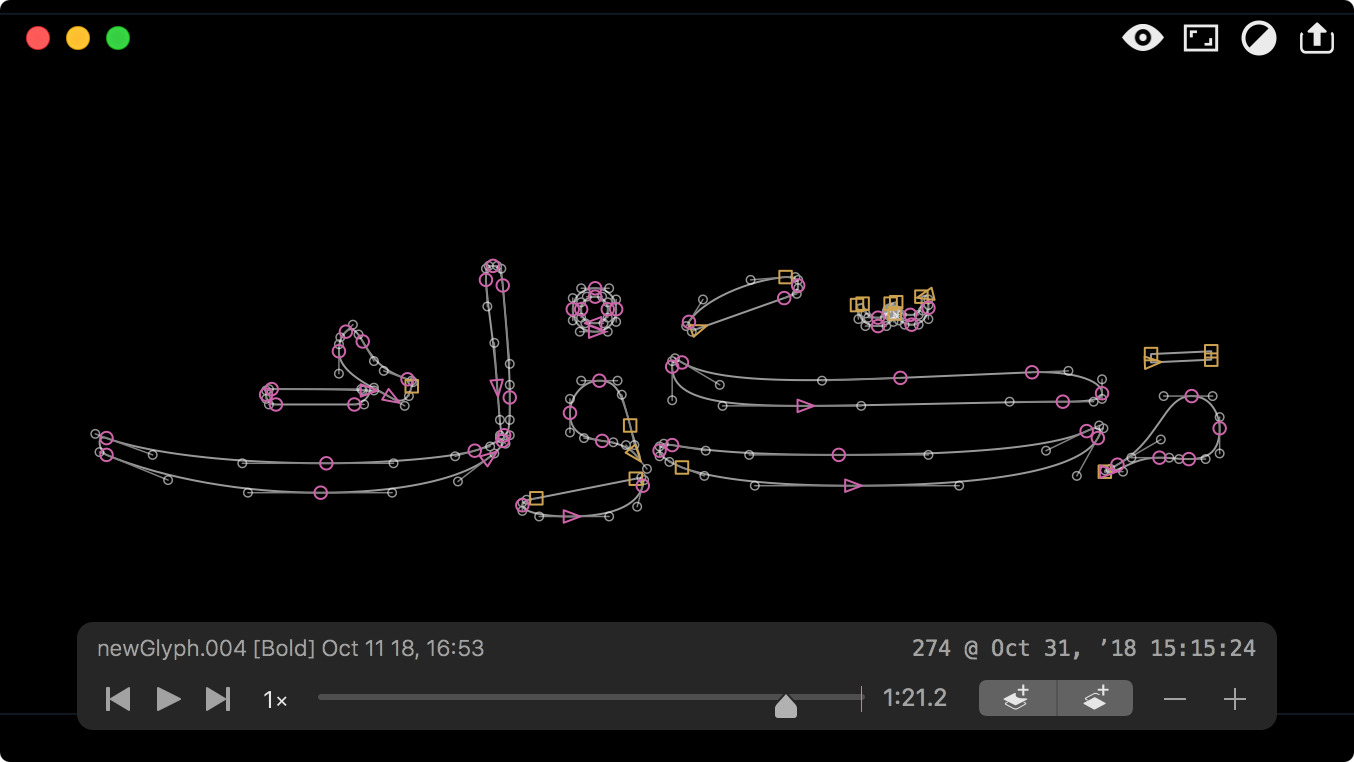 Replay your progress at multiple speeds
Export any position in the timeline as a new or background layer
Control what's shown in the player (e.g. nodes, metrics, guidelines, etc)
The player is great for showcasing progress, for teachers of type design (especially at the high resolution setting) & students who wish to learn technique, and designers that wish to communicate proof of work.
Time-lapse Animations (Typelapse!)
Export time-lapse (typelapse!) animations in GIF, MP4 or APNG. Whatever is visible in the player will end up in the exported media.